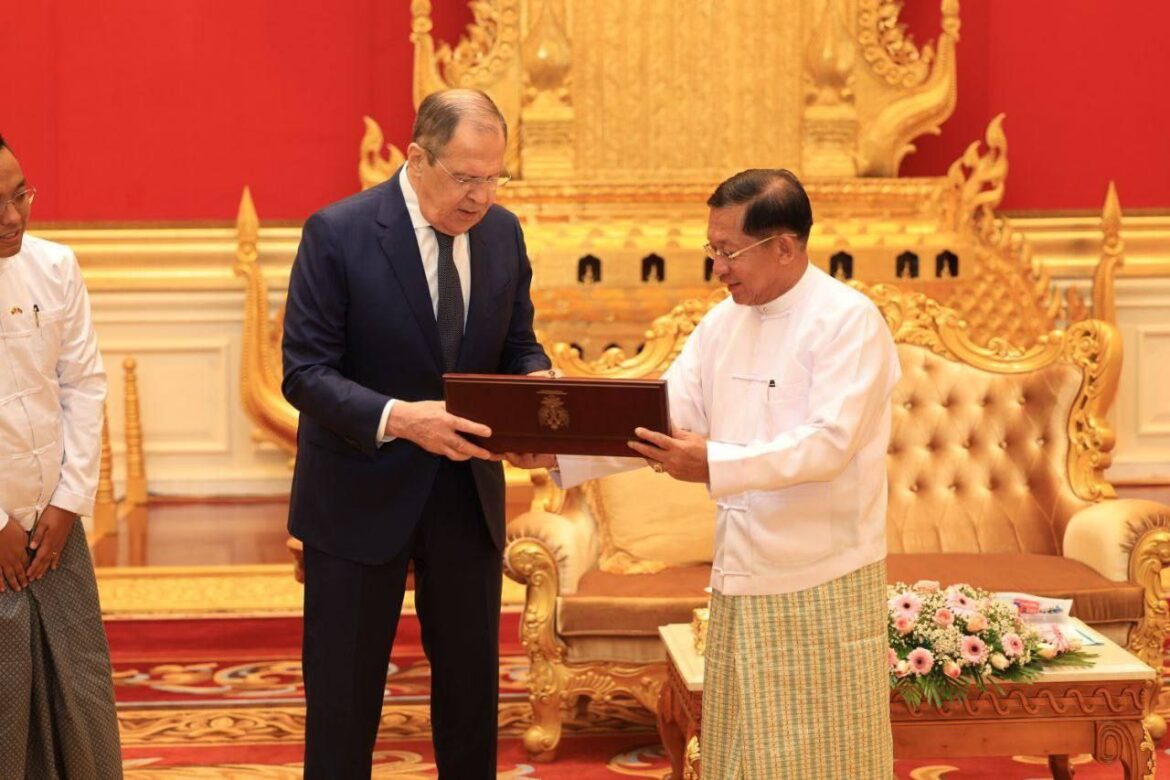 Senior General receives Russian Foreign Minister in Nay Pyi Taw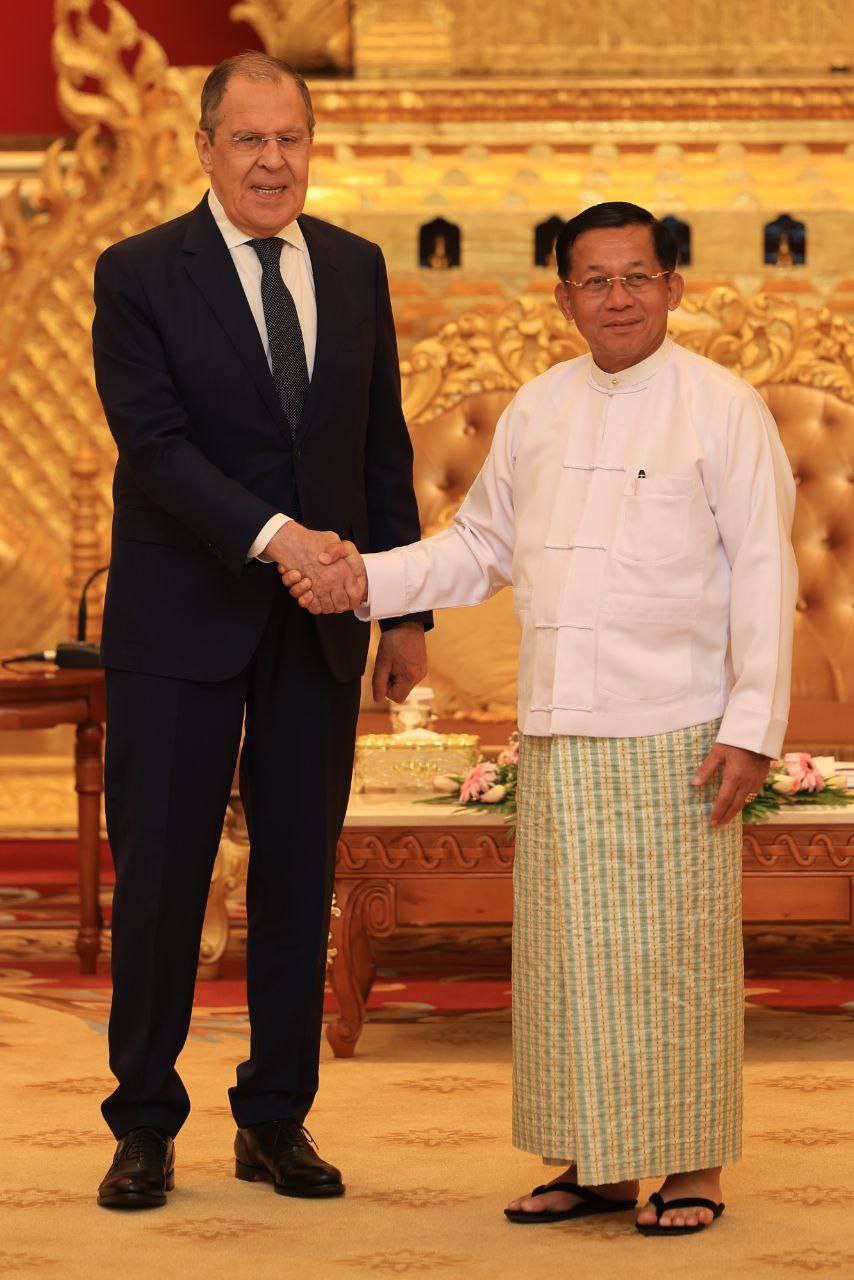 Ygn, Aug 3–State Administration Council (SAC) Chairman Defence Services Commander in Chief Senior General Min Aung Hlaing received the Russian Foreign Minister on 3rd August in Nay Pyi Taw at the former's office.The Russian Foreign Minister is on a working visit to Myanmar, it is learnt. 

They met at a time when both countries are willing to cooperate in military and economic sectors inter alia.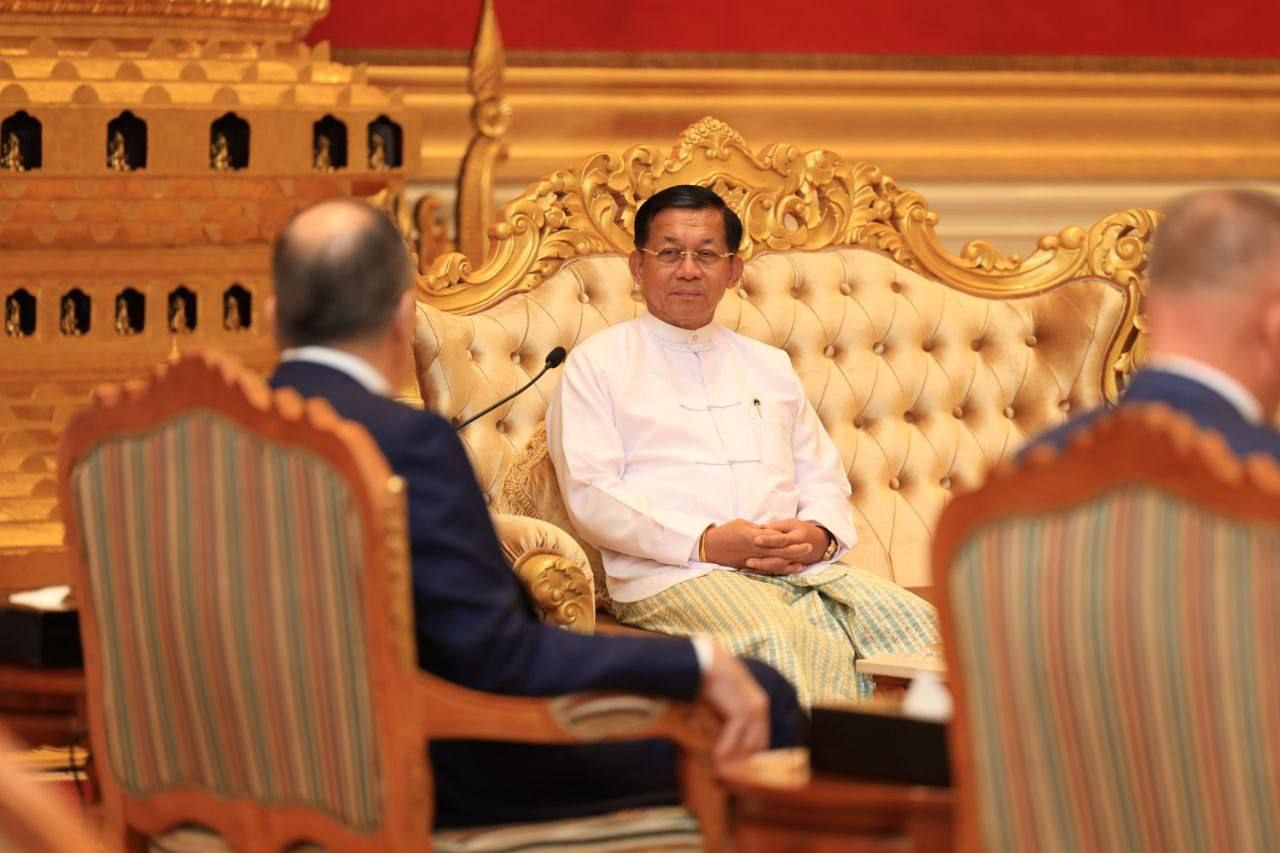 Myanmar and Russia are set to sign a strategic economic cooperation agreement, and the third meeting of the bilateral commission is planned to be held at the end of this year, said a  statement released by the Russian Foreign Ministry. The Russian Foreign Minister also met his Myanmar counterpart this morning. 

During the visit, the Russian Foreign Minister will discuss the pressing global and regional issues, said the statement released by the Russian Foreign Ministry.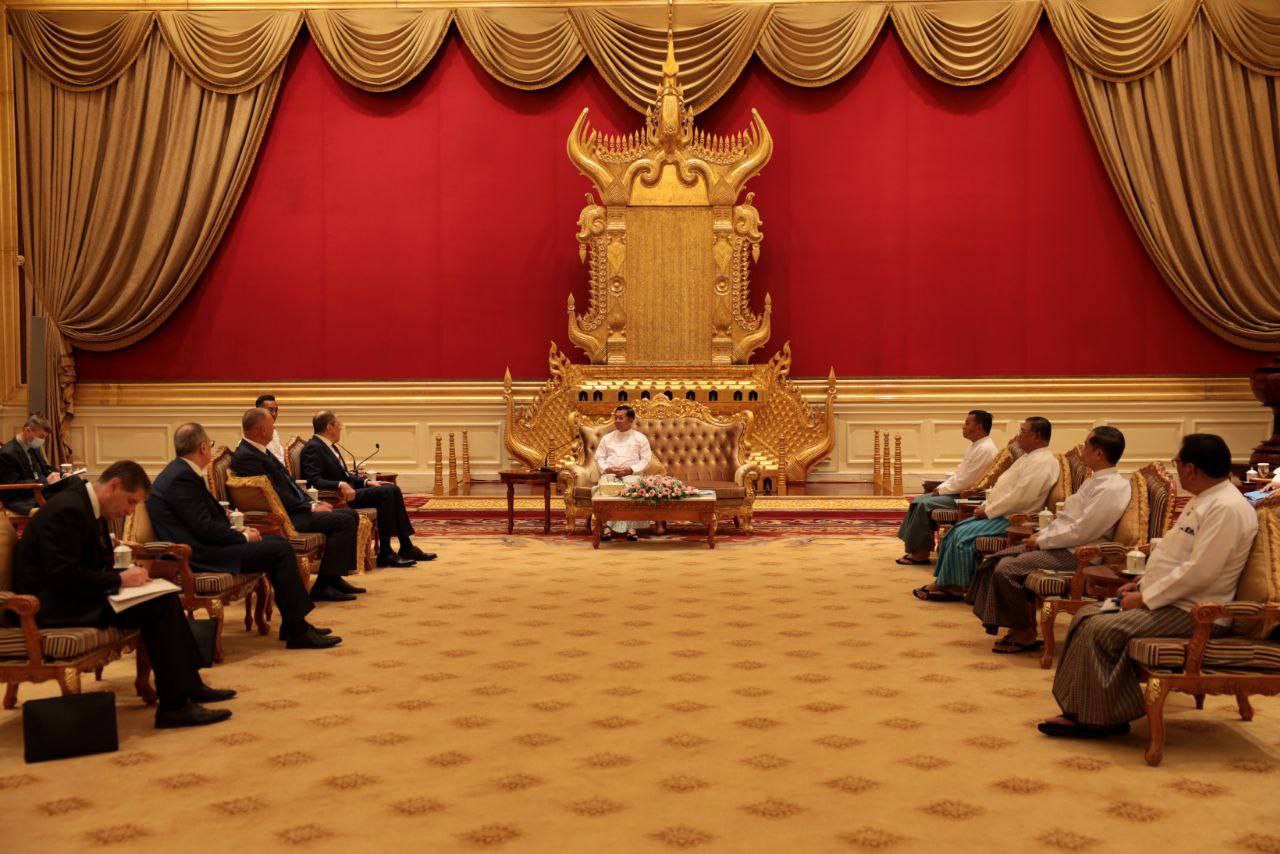 Additionally, the visiting Foreign Minister will deal with the political dialogue, 
trade and economic cooperation, interaction in defence and security fields and humanitarian relations in addition to expansion of Russian Myanmar ties.